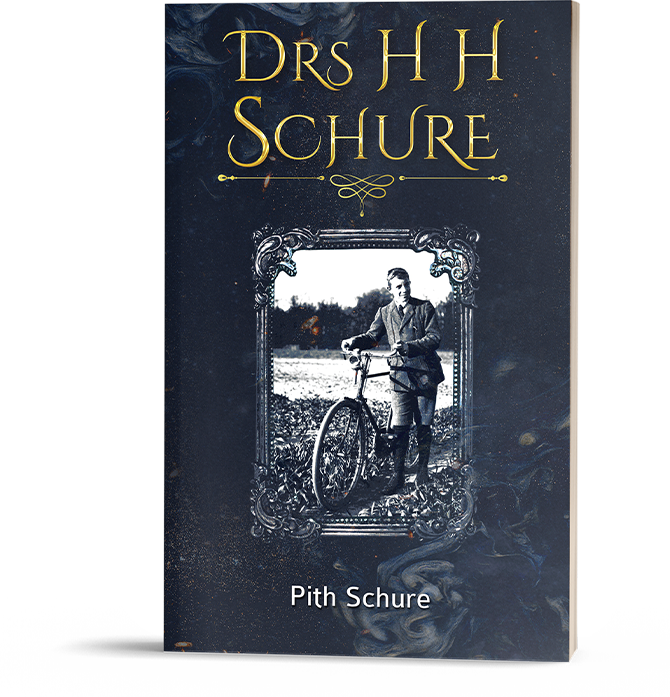 Drs H H Schure
Who writes about their father? Yes, I do, because he was an independent thinker living in an era and area of Holland drenched with Catholicism that had a firm grip on the entire regional society.
His remembrance brings up opposing thought: first that of a stern father, the other of an intelligent man with an enormous drive to perform. The combination of these characteristics created a life-long distance between him and the world surrounding him.
His life story gives a historic document on a particular time frame in a province of the Netherlands. Please read on to discover how a respected Dutch citizen was driven to perform for the society of his time.
It begins with the calm before the ensuing storm of World War II. At the start of the war, this is followed by the war itself, my father's imprisonment by the Germans and return from up north after liberation day. Following are his ensuing efforts to shape the political landscape and society as a whole.
Finally, this bundle is looking back on the life of this personality, inter alia, with personal thoughts of his children and grandchild Pam.
The significance of this record stems from its sketch of middle-class life in the Dutch province of Limburg during the 20th century in an era yet drenched with Catholicism, respect for authority and one another. The clergy had a say at all levels of society. People were still receptive for views and ideas, hungry for knowledge, and attending meetings in absence of TV. In that respect, an era very different from today's.
Read on to find out how that serene scenery dramatically changed on 20 January 1972.